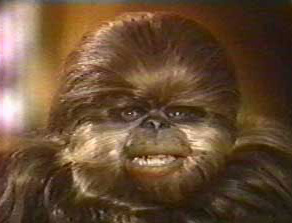 It's 30 years since The Star Wars Holiday Special was screened for the first and only time! Despite George Lucas's best efforts to personally track down and destroy every copy in existence, I have a copy, and insist on subjecting you all to it.

When: Monday, 17 November 2008, 9:30pm
Where: Dewi and Tanya's house
Bring: Enough alcohol to make you forget everything

More information on this amazing spectacle can be found at this website. Happy Life Day!